Custom cabinet Makers in Wisconsin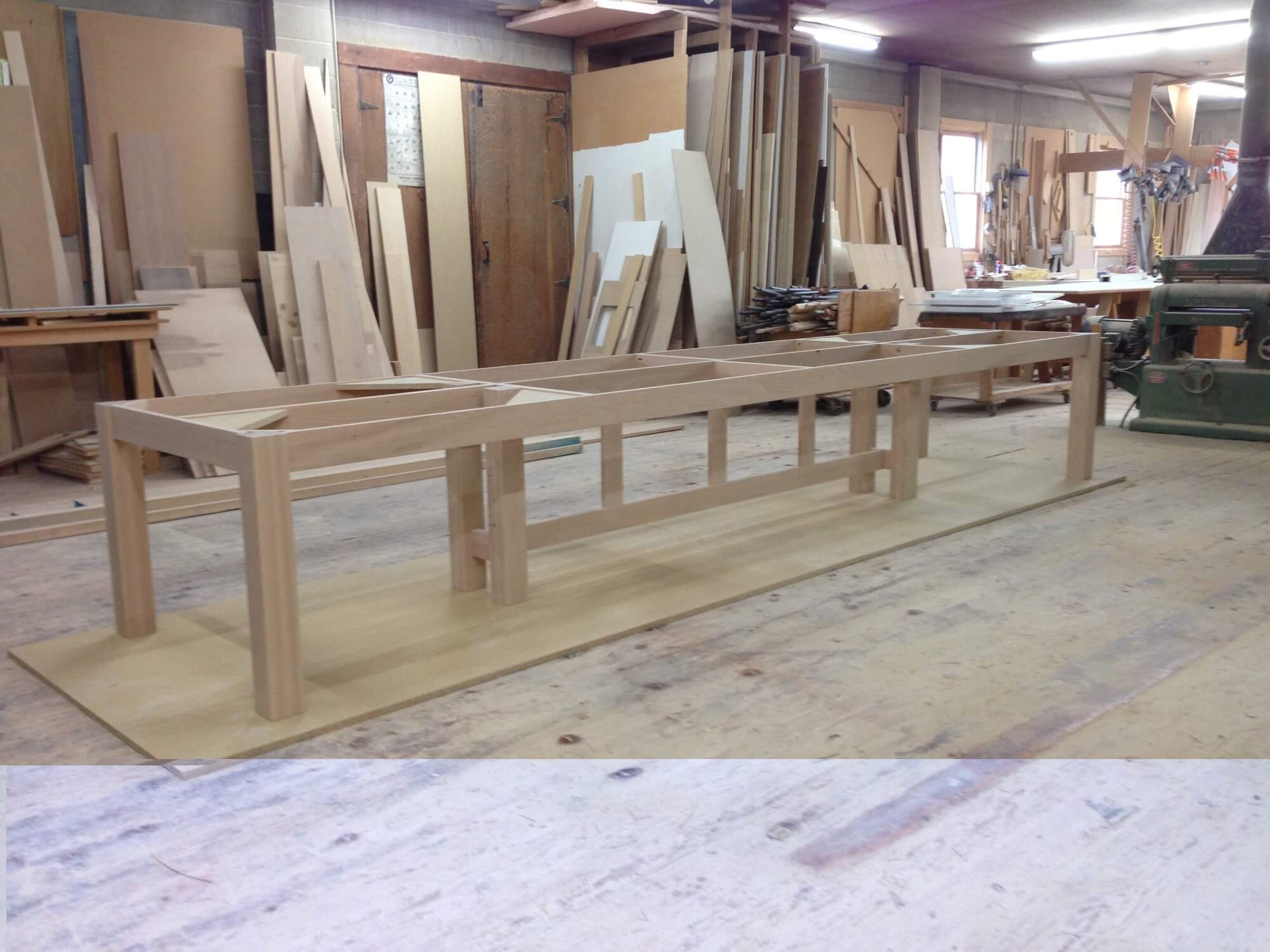 We're proud to supply Wisconsin homes and businesses with hand-crafted, custom designed cabinets. Our cabinet fabricators dedicate themselves to producing the best quality cabinet from durable materials sourced right here in Wisconsin.
The beauty of our business is that it's your one-stop shop for all things cabinets: we custom design them, build them, and install them right in your home. No need to deal with second or third party sources for your redesign, just talk to our representative and they'll handle your project needs.
Cabinet Fabrication Process
Building Your Custom Cabinets
The process of manufacturing cabinets is a long one—but for hand-built, custom cabinets, it's all worth it. We're excited to see our hard work go up in homes and businesses across Wisconsin.
Here's how we do it:
We shape the wood planks according to the design specifications
We sand the wood components for smooth complexions
We assemble the cabinets according to your specifics—any cabinet style, just about any shape imaginable, made right here at our facility by our own hands.
Building your own cabinets is a bit extreme—especially when we have the right equipment to make it easier and do it right the first time.
Your kitchen may be oddly shaped, with space for opportunity…well, we can build that here. We've crafted custom cabinets fit to any space. Small corner of your kitchen can be optimized for storage? We've got you covered.
Only four inches of space between the end of your counter and the wall? We can build a slide-out cabinet to fit.
Residential and Commercial Cabinet Makers
Our cabinet gallery showcases our successful work for Wisconsin homes and business. We've crafted storage spaces fit to any need, in any space, to fulfill your dream.